LUBAVITCH CENTER OF BRITISH COLUMBIA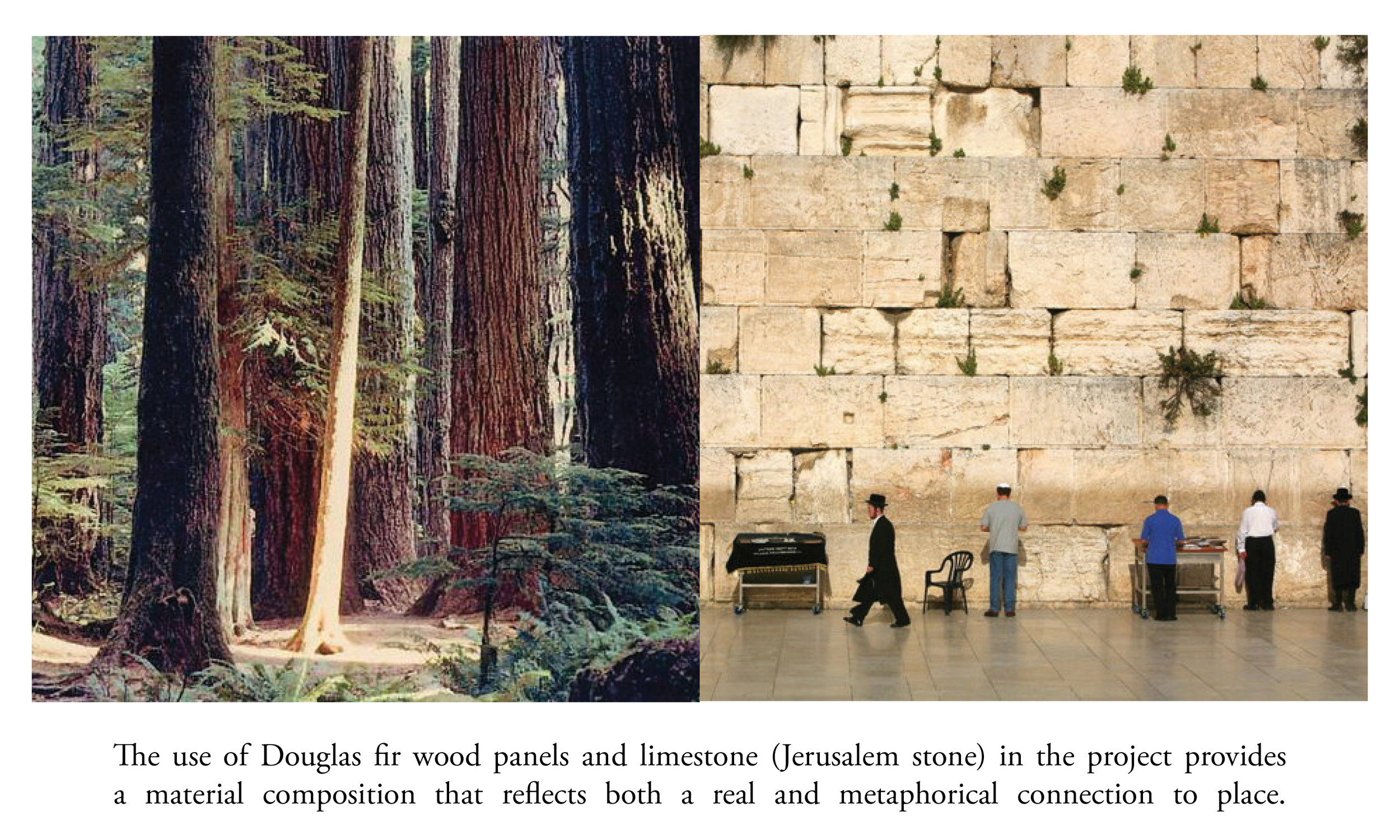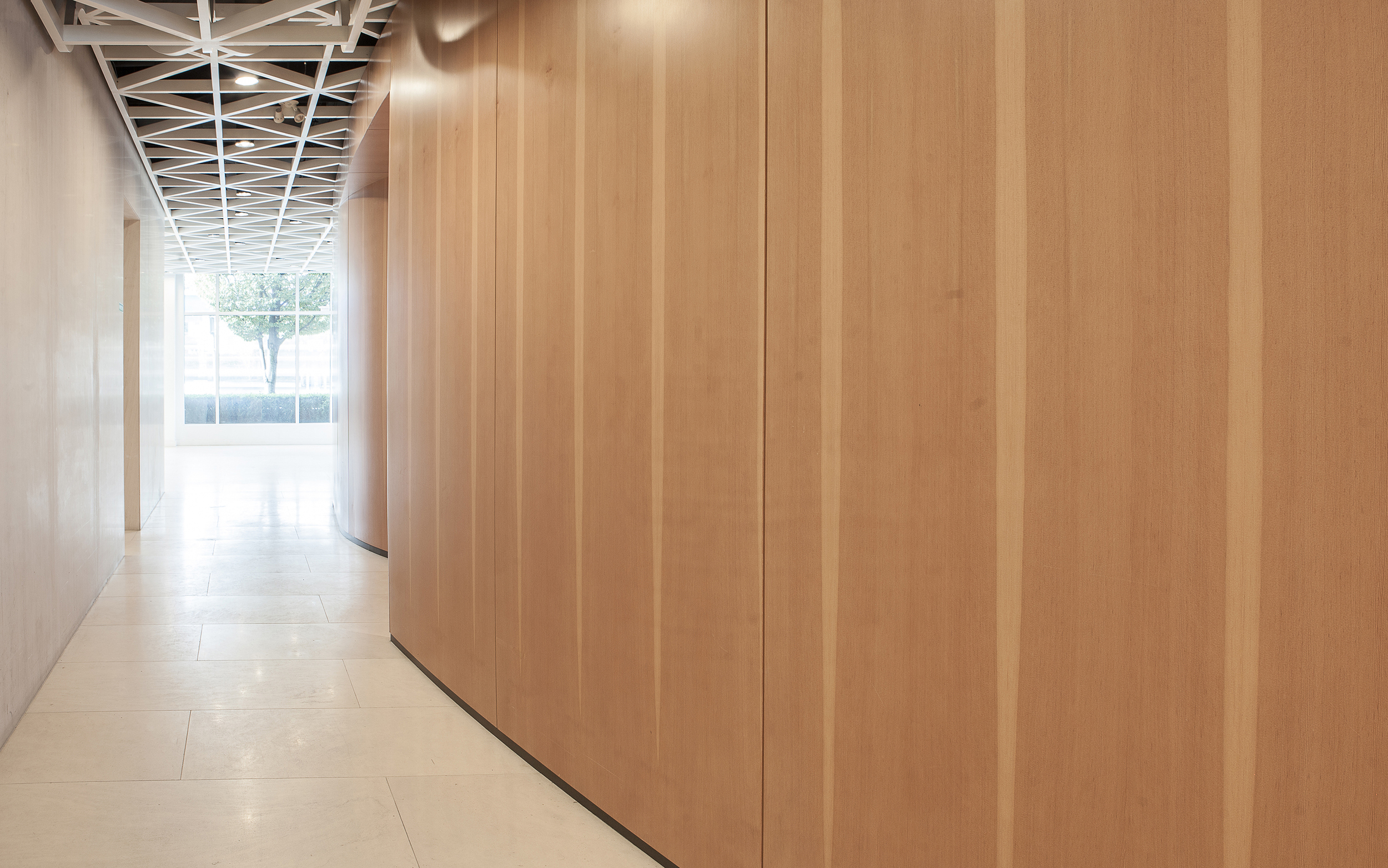 The Lubavitch Center of British Columbia occupies the first 3 stories and basement level of a 5-story mixed-use building that gives very little clue as to the rich cultural activity within. After moving to this location in 1999, areas of the Center remained in an unfinished 'shell and core' condition. This project addresses the unfinished ground floor level and provides new event and meeting areas, redefines the facility's architectural identity, and heightens the experience of its community members.
The ground floor level serves a variety of meeting and event functions which are at the core of the Center's mission. The Lounge is generally used for small informal functions and day-to-day meeting, while the main Reception Hall is for larger formal occasions. These spaces are defined by two key programmatic blocks. The first, which is rounded in form and clad in Douglas-fir panels, houses the women's restroom and elevator lobby. In addition, it provides the Reception Hall with one of its two ritual hand washing basins. Its form reinforces a sense of spatial continuity throughout the main level. The second programmatic block is rectilinear in form and clad in Israeli limestone identical to the new stone tile flooring. It houses the kosher commercial kitchen and men's restroom, as well as provides the Reception Hall with the second ritual hand washing basin. The space between the two program blocks is known as the Gallery and connects the Entry Lounge and Reception Hall, and provides access to the public restrooms.
Two key elements of the project's design are the suspended ceiling grid throughout the main spaces, and the pivoting screen wall in the Reception Hall, which morphs the more abstracted geometry of the ceiling grid into a pattern derived from the Star of David. In addition, these two elements perform critical functions in refining the project's experiential qualities. The custom suspended grid was designed to negotiate the varying conditions of the existing structure while reinforcing a strong spatial connection between the Entry Lounge and Reception Hall. The pivoting screen wall provides multiple options for transparency, light and visual connection to the outside.
Project Information

Location / Vancouver, BC, Canada
Type / Jewish Community Center
Size / 4,238 sf
Status / Phase 1 completed 2012
Role / Architect of Record & Design Architect
Cost / undisclosed
Awards
2016 Best in Category - Public + Civic Institutions, International Interior Design Association - Oregon Chapter Design Excellence Awards
2016 Impact Award, International Interior Design Association - Oregon Chapter Design Excellence Awards
2014 Built Citation for Interior Architecture, AIA Portland Design Awards
2011 Unbuilt Citation, AIA Portland Design Awards