PYRENEES EDUCATION & EVENT CENTER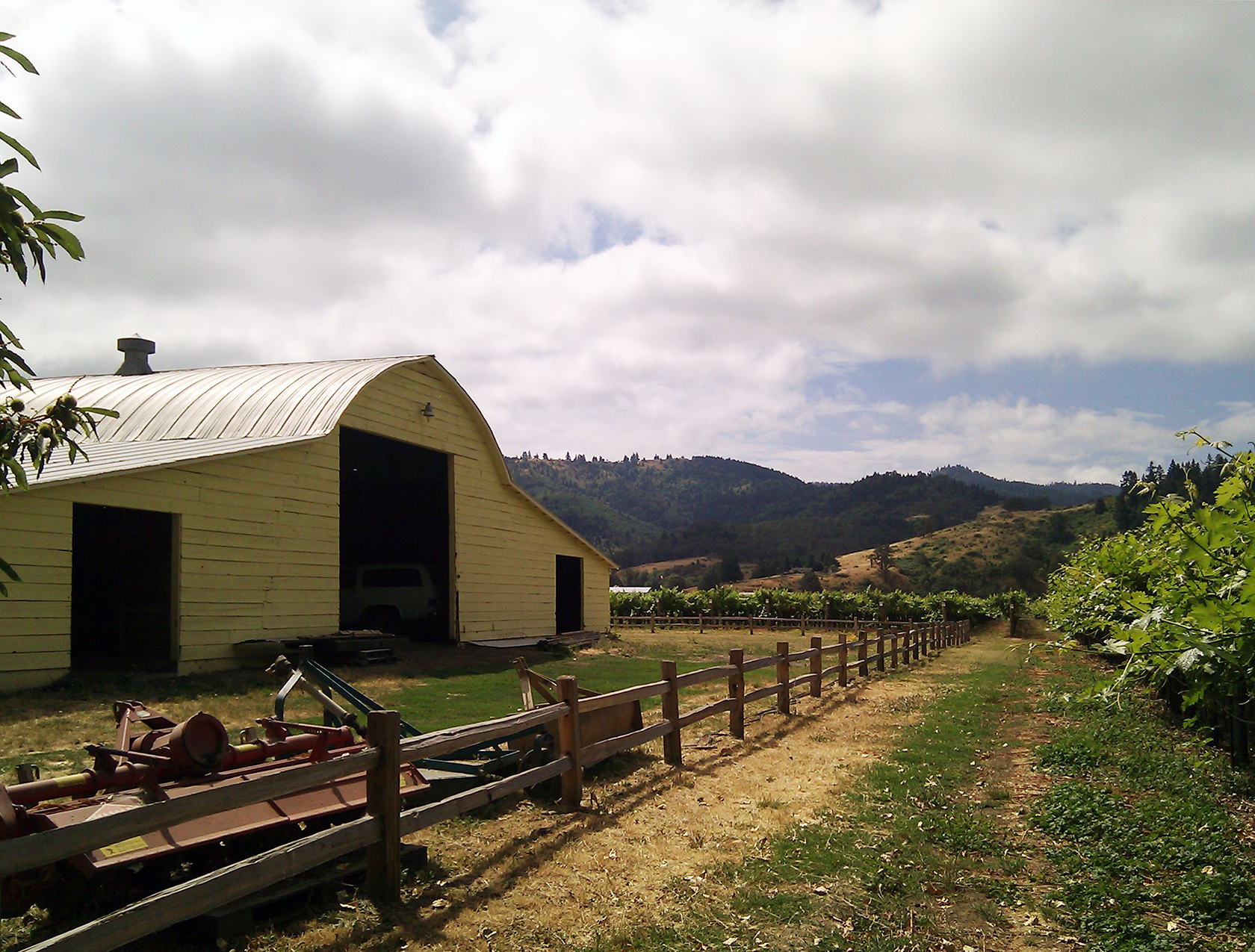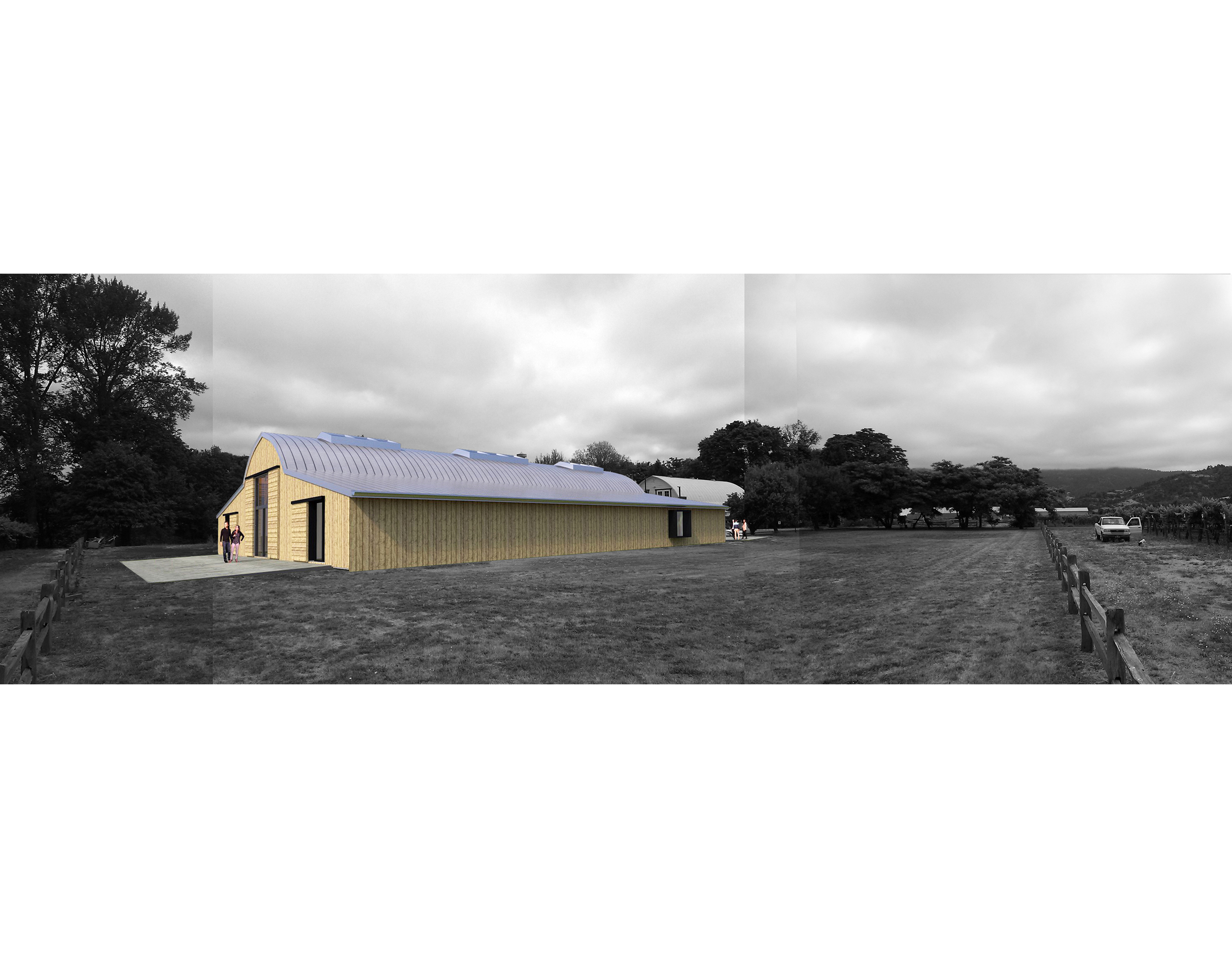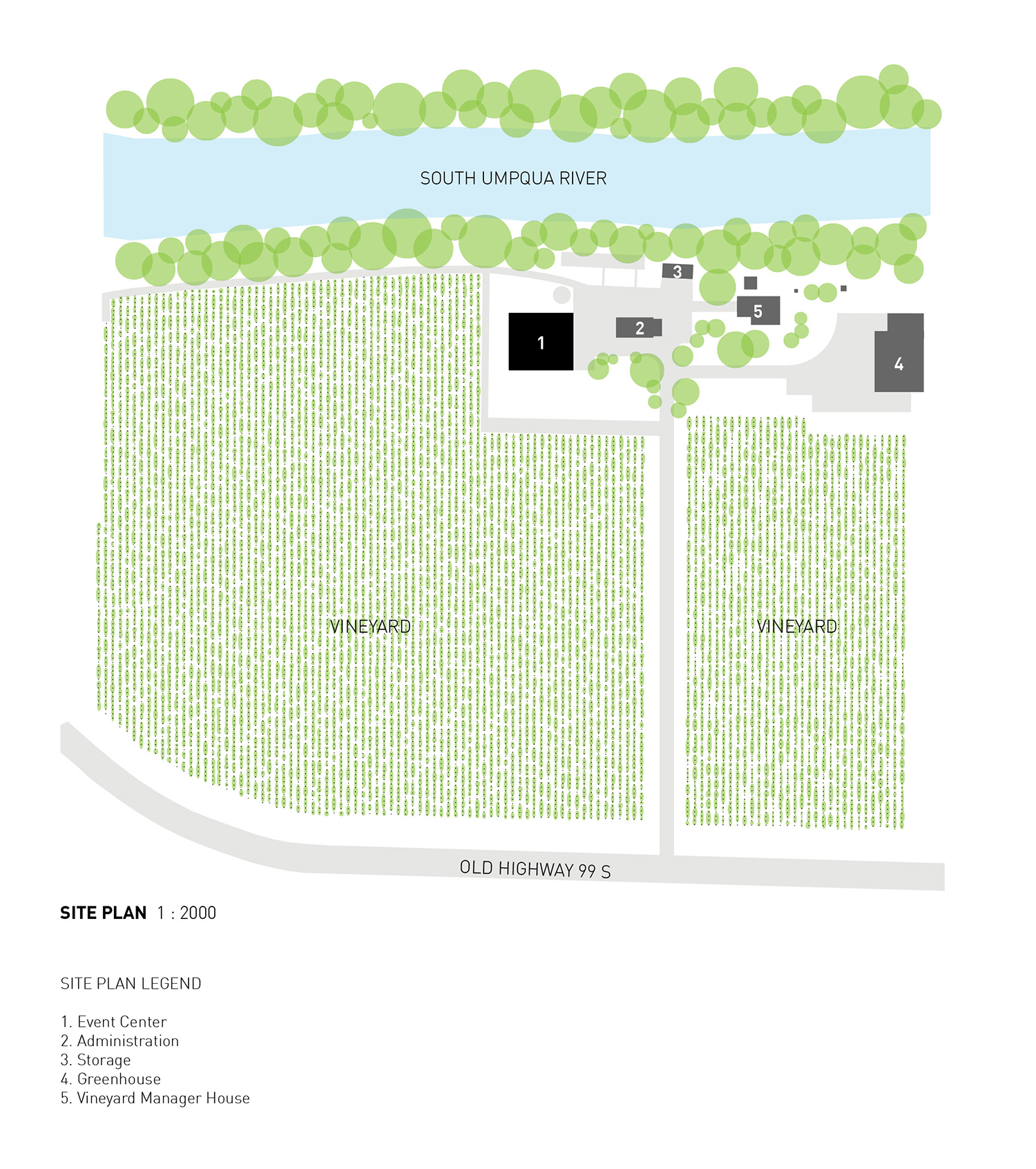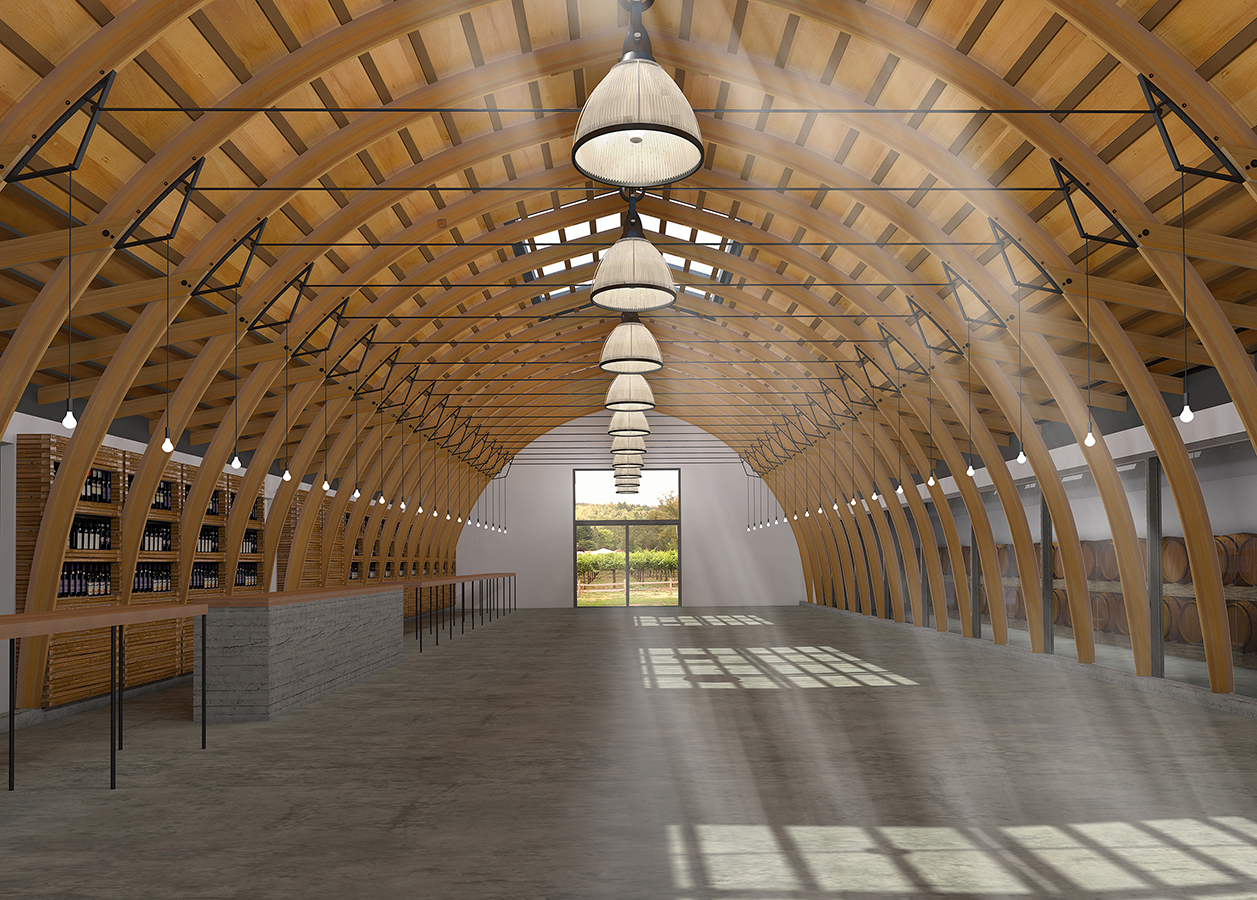 The project site is located in Myrtle Creek, Oregon along the South Umpqua River and originally served as a dairy farm. It's 7,200 sf milking barn, which is to become the new event center, was built in the late 1950's. Before beginning design on the project we were tasked with determining whether there was value in the adaptive reuse of the old barn as the structure would require significant technical improvements in order to meet current building codes. The alternative would be a new purpose built facility. After evaluating both options it became clear that the historical, typological and spatial qualities of the barn would be difficult to (re)capture in a new construction. Additionally the programmatic requirements of the Event Center were a good fit for the parti of the existing building. We saw that this relationship would allow the design to leverage the existing spatial and tectonic conditions of the architecture to transcend the project brief. This idea was the conceptual starting point for a project that is new and innovative, yet anchored to the place and its history – its terroir.
The key programmatic elements of the project include a 3,000sf event space, tasting bar, climate controlled visible barrel storage, commercial catering kitchen, reconfigured vineyard storage, and visitor amenities.

The Event Space
The barn is symmetrical in plan (80ft. wide x 90ft. long) with a central high bay space flanked by low bays on both sides. The bays have a strong linear orientation in the east-west direction, which informs the planning of the new facility. The central bay, which is 36" wide, is structured by three-hinge glulam arches 48" o.c. and 20' high. The arches are the primary focus of the buildings structural upgrade and provide the space with its tectonic richness.
In order to bring the glulams up to current structural code new laminations will be added to the top of the arches to increase their depth. In addition, a steel tension rod detail has been designed to further increase the arches structural capacity and provide the armature for custom designed pendant light fixtures.

Once in the Event Space the visitor will be presented with an 75ft. long tasting bar with wine bottle storage wall on one side, and an equally long visible barrel storage on the other. These elements reinforce the linear orientation of the existing bays and are 'weaved' into the space of the arches. In this way, the inherent qualities of the barn are both celebrated and transformed giving the building new life.
Project Information

Location / Myrtle Creek, OR, USA
Type / Event & education center
Size / 7,200 sf
Status / Designed 2011
Role / Architect of Record & Design Architect
Cost / $650,000 (estimated)
Awards
2013 First Place, Unbuilt Category, AIA Southwestern Oregon People's Choice Awards